Congenital Heart Defects: How to Ensure Your Baby Lives a Happy and Healthy Life
A congenital heart defect (CHD) is a defect that is present from birth and affects the structure of the heart or the surrounding veins and arteries. They are the
most common types of birth defects in the United States
, and until recent years, the outlook for a child born with CHD was grim. However, virtually all cases of CHD can now be corrected thanks to advancements in modern medicine. While CHD sufferers will still require life-long cardiac checkups, there's no reason they can't enjoy a happy and healthy life.
In this article, a
cardiologist in Tampa Bay
with Ascent Cardiology Group will shed some light on how CHD is diagnosed and treated. Being told that their child may be suffering from a heart condition is one of the most alarming things a new parent can hear. If you believe your child may be suffering from CHD, or your pediatrician recommends that you consult a cardiologist, schedule an appointment with Ascent Cardiology Group.
Diagnosing Congenital Heart Defects
CHD is usually detected within the first few months after birth. Signs that your child may be suffering from a severe CHD include:
Gray or blue skin Difficulty breathing Feeding difficulties Poor weight gain Low blood pressure Swelling in the legs, abdomen, or around the eyes Signs of a less severe CHD include:
• Swelling in the hands and feet
• Shortness of breath
• Exhaustion
• Fainting during physical activity
If your child is exhibiting any of the above symptoms, it's important that you contact a
cardiologist in Tampa Bay
as soon as possible.
Once your child is under the care of a board-certified cardiologist, a number of tests can be performed to diagnose the CHD. An echocardiogram, electrocardiogram, and chest X-ray are all painless, non-invasive tests that can be performed to accurately determine if your child has a heart defect. What follows are the
eight most common congenital heart defects
that an individual can be diagnosed with:
• Ventricular septal defect
• Atrial septal defect
• Tetralogy of fallot
• Single ventricle defects
• Pulmonary valve stenosis
• Patent ductus arteriosus
• Dextro-transposition of the great arteries
• Aortic valve stenosis
There are many additional defects that could be affecting your child. The survival of someone diagnosed with a heart defect depends upon the severity of the defect, how early it is diagnosed, and how it is treated. Remember, diagnosis and treatment can't come early enough for a child suffering from CHD.
Treating Congenital Heart Defects
Mild heart defects can safely go untreated, while others are treated with prescription medications. However, severe cases of CHD often require immediate surgery. A cardiologist with Ascent Cardiology Group can perform surgery using
catheterization
, a non-surgical option that allows your cardiologist to repair heart defects without the need for open-heart surgery. Some procedures must be performed in sessions over a period of years, while others will need to be repeated once the child has grown.
After treatment, your child will require life-long monitoring to ensure that their heart is functioning properly. To ensure that
your child's heart health
is looked after now and well into the future, consult the
top cardiologists in Tampa
from Ascent Cardiology Group. Our team of cardiologists will do everything they can to ensure that your child lives a long and healthy life.
To consult one of the top cardiologists in Tampa from Ascent Cardiology Group, please
request an appointment
today.
Disclaimer: The contents of this website are for general educational purposes only. All content and media on the Ascent Cardiology Group website does not constitute professional medical advice nor is the information intended to replace the services of Ascent Cardiology Group or other qualified medical professionals. If you believe you are having a medical emergency, call 911 immediately.

The content, views, and opinions communicated on this website do not represent the views of Ascent Cardiology Group. Reliance on any information provided by this website is solely at your own risk. Although this website contains links to other medical websites, this is strictly for informational purposes. Ascent Cardiology Group is not responsible nor do they approve of the content featured on any third party linked websites referenced on this website.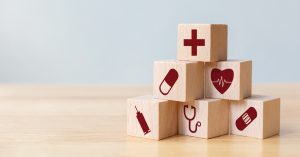 Working long hours, filling up free time, and taking on additional responsibilities is a way of life for Type A
Read More »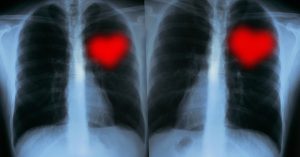 Nuclear cardiology is a subspeciality of general cardiology that involves the use of radioactive substances and advanced medical imaging modalities
Read More »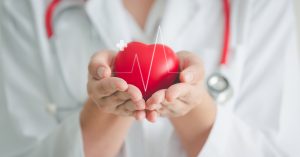 In addition to being the most common type of heart disease, coronary heart disease is the deadliest. In fact, it's
Read More »