Coronary Heart Disease: What Is It and How Is It Treated?
In addition to being the most common type of heart disease, coronary heart disease is the deadliest. In fact, it's the deadliest disease in the world,
killing 365,914 people in 2017
. For these reasons and more, it's important to understand what differentiates this type of heart disease from others. In this brief article, we will be discussing this topic and treatment options available to people in various stages of this disease. Because the first sign of coronary heart disease is often a heart attack, it's important to consult a
heart doctor in Tampa Bay
if you are at all concerned with your heart health.
What Is Coronary Heart Disease?
Coronary heart disease, also known as coronary artery disease, ischemic heart disease, or simply heart disease, is one of a number of conditions that impairs the heart and its structure. Coronary heart disease occurs when plaque builds up in arteries. Overtime, this collection of fat, cholesterol, and calcium clogs arteries and inhibits blood flow to and from the heart. This process can take years, even decades.
Related:
The Dangers of High Cholesterol
Signs of coronary heart disease include chest pain, also known as angina, and shortness of breath. Chest pain results from a lack of oxygen-rich blood reaching the heart, whereas shortness of breath results from a lack of oxygen-rich blood reaching the rest of the body. However, many people experience no symptoms at all until a blocked artery or blood clot caused by plaque build up leads to a heart attack. This is why it's so important to consult a heart
doctor in Tampa Bay
if you believe you are at risk for coronary heart disease. There's no telling how a person's heart is affected until they consult a medical professional.
What Are Possible Treatment Options?
Treatment for coronary heart disease will depend on how far along the disease is. Those who are in early stages or who would like to prevent the disease could benefit from healthy lifestyle changes, such as smoking cessation, eating healthily, and exercising regularly. Those in more advanced stages of coronary heart disease can benefit from various medications and medical treatments to restore blood flow. Modern minimally invasive procedures can restore heart functions while ensuring faster recovery times and improved outcomes.
Related:
5 Reasons to Undergo a Stress Test
At Ascent Cardiology Group, our surgeons can perform cardiac catheterization to gain access to the heart, diagnose heart conditions, and perform surgical procedures, if necessary. We can also perform echocardiography and stress tests to assess the heart's structure and function without the need for surgery. Although there are numerous diagnostic and treatment options available, they are only helpful when patients take the first step by scheduling an appointment with a heart doctor. If you are suffering from or believe you are suffering from coronary heart disease, schedule an appointment with Dr. Sachin Diwadkar, FACC, FASE, the
best heart doctor in Tampa Bay
, to get a clear picture of your heart health and what to do next.
Disclaimer: The contents of this website are for general educational purposes only. All content and media on the Ascent Cardiology Group website does not constitute professional medical advice nor is the information intended to replace the services of Ascent Cardiology Group or other qualified medical professionals. If you believe you are having a medical emergency, call 911 immediately.

The content, views, and opinions communicated on this website do not represent the views of Ascent Cardiology Group. Reliance on any information provided by this website is solely at your own risk. Although this website contains links to other medical websites, this is strictly for informational purposes. Ascent Cardiology Group is not responsible nor do they approve of the content featured on any third party linked websites referenced on this website.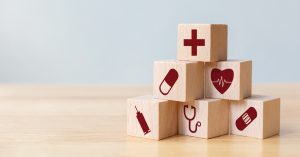 Working long hours, filling up free time, and taking on additional responsibilities is a way of life for Type A
Read More »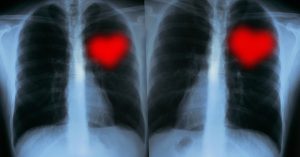 Nuclear cardiology is a subspeciality of general cardiology that involves the use of radioactive substances and advanced medical imaging modalities
Read More »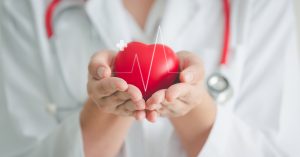 In addition to being the most common type of heart disease, coronary heart disease is the deadliest. In fact, it's
Read More »