What is Nuclear Cardiology?
Nuclear cardiology is a subspeciality of general cardiology that involves the use of radioactive substances and advanced medical imaging modalities in order to evaluate, diagnose, and treat heart conditions. Nuclear cardiologists are required to complete up to eight years of secondary education along with a residency program, followed by four years of study at Liaison Committee on Medical Education (LCME) accredited university. Then, they must complete a nuclear cardiology residency program before finally obtaining certification from the Certification Board of Nuclear Cardiology (CBNC).
In this short article, we'll provide a brief overview on common nuclear cardiology procedures and how they are used to measure and document the functioning of the heart and its related structures. If you're looking for a
cardiologist in Tampa Bay
, look no further than Sachin Diwadkar, M.D., with Ascent Cardiology Group who is board certified in nuclear cardiology by the Council for the Certification of Cardiovascular Imaging (CCCVI) and CBNC.
Myocardial perfusion imaging (MPI), otherwise known as a nuclear stress test, is the most common nuclear cardiology procedure. MPI is typically performed to demonstrate how well blood is able to flow through the heart muscle and how well the heart muscle is pumping. For example, an MPI may be performed after a heart attack to identify areas of damaged heart muscle.
During MPI, a small amount of an imaging agent called a radioactive tracer is injected intravenously into the bloodstream during rest and during exercise or chemical stress. The exercise can be in the form of walking on a treadmill or riding a stationary bicycle, whereas the chemical stress will be a drug, such as adenosine or dipyridamole. Typically, two scans are taken — one at rest and one in which the agent is injected during exercise or chemical stress. On the scan, the doctor is able to determine which areas of the heart are healthy because those areas would have absorbed the tracer. Any areas that didn't absorb the tracer can be considered damaged, or lacking in good blood flow.
Related:
Everything You Need to Know About Stress Tests
Single-photon emission computed tomography (SPECT) is another type of nuclear stress scan used to diagnose and assess coronary artery disease and cardiac ischemia. Similar to MPI, the test begins with an injection of a radioactive agent into your bloodstream. The agent gives off gamma rays that are then detected by imaging equipment, such as a gamma camera and an attached CT scanner. The resulting image, known as a PET scan, helps your doctor determine whether blood is flowing appropriately to your heart muscles and if your heart is functioning properly.
Cardiac positron emission tomography/computed axial tomography (PET-CT) is a variation of this test in which additional images and measurements are taken, including structural images of your arteries, a calcium score, and a measurement of blood flow to your heart muscle. Both SPECT and PET-CT tests are effective in predicting whether or not you would benefit from additional procedures, evaluating blood supply to damaged areas of the heart, and assessing whether you have coronary artery disease.
Related:
What a Stress Test Can Say About Your Heart Health
Consult With a Cardiologist
What do all of these nuclear cardiology procedures have in common? They are preventative and minimally invasive techniques used to diagnose and assess heart conditions. Determining how much your heart can handle, via a nuclear stress test, is an essential step to take before deciding which method of medical treatment is right for you. That's why, it's time to consult with a board-certified
cardiologist in Tampa, FL
, equipped with years of experience in nuclear cardiology.
Dr. Diwadkar from Ascent Cardiology Group can vouch for the high rates of success of nuclear cardiology in the diagnosis and treatment of coronary artery disease. Any one of the noninvasive techniques listed above, as well as a number of others, can be used to assess myocardial blood flow, evaluate the heart's ability to pump blood, and visualize the size and location of a previous heart attack. To learn more, please contact us today.
Disclaimer: The contents of this website are for general educational purposes only. All content and media on the Ascent Cardiology Group website does not constitute professional medical advice nor is the information intended to replace the services of Ascent Cardiology Group or other qualified medical professionals. If you believe you are having a medical emergency, call 911 immediately.

The content, views, and opinions communicated on this website do not represent the views of Ascent Cardiology Group. Reliance on any information provided by this website is solely at your own risk. Although this website contains links to other medical websites, this is strictly for informational purposes. Ascent Cardiology Group is not responsible nor do they approve of the content featured on any third party linked websites referenced on this website.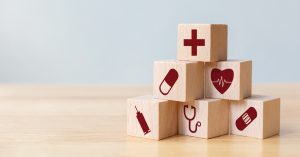 Working long hours, filling up free time, and taking on additional responsibilities is a way of life for Type A
Read More »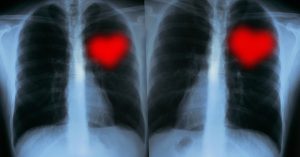 Nuclear cardiology is a subspeciality of general cardiology that involves the use of radioactive substances and advanced medical imaging modalities
Read More »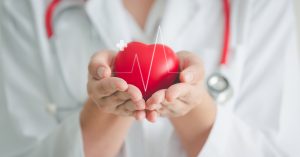 In addition to being the most common type of heart disease, coronary heart disease is the deadliest. In fact, it's
Read More »