What is Athlete's Heart?
When you think about the heart of an athlete, you probably envision a person who has achieved peak physical health after years and years of exhaustive training, someone like Lebron James, Tom Brady, or Roger Federer, athletes who have spent years perfecting their cardiovascular endurance to perform at the highest level. On the contrary, athlete's heart, otherwise known as athletic heart syndrome, is a condition stemming from changes in the heart that occur as the result of intense athletic training. In this article, a
cardiologist in Tampa, FL
, from Ascent Cardiology Group will explore everything athletes past, present, and future should know about athlete's heart.
Excessive Exercise Leads to Athlete's Heart
The heart of an athlete must contend with up to twenty times the doctor-recommended weekly minimum of moderate intensity exercise (~150 minutes). Whether you're a professional athlete or a hobbyist, excessive exercise can lead to unique electrical, structural, and functional changes in the heart. While many of these physiological adaptations aren't life-threatening, it's important to understand how they can affect your overall well-being. Fortunately, a
cardiologist in Tampa
can help you diagnose this subtle condition and provide you with any information necessary to help you deal with athlete's heart.
Athletes may experience cardiovascular and peripheral adaptation when engaging in intense exercise.
Some of these changes include
:
• Structural Changes: 10-25 percent increase in left ventricular wall thickness; 15 percent increase in bi-atrial dilatation in the left and right ventricle.
• Electrical Changes: sinus bradycardia, sinus arrhythmia, first degree atrioventricular block, voltage left ventricular hypertrophy and right ventricular hypertrophy, incomplete right bundle branch block, and T-wave inversion in all four ventricles.
• Functional Changes: increases in diastolic filling time; increase in stroke volume.
• Peripheral Changes: increase in skeletal muscle fibres, increase in capillary conductance, increase in oxidative capacity, increase in mitochondrial enzymes, and increase in oxygen consumption.
Is This Condition Dangerous?
Although the structural changes associated with athlete's heart resemble those present in other cardiac disorders, no adverse or debilitating effects are apparent. That said, athlete's heart is a condition relegated mainly to athletes, so if you do not exercise regularly and experience symptoms of athlete's heart, you could be dealing with a much more severe issue. That said, doctors are still studying athlete's heart to determine once and for all if the condition is benign. No major treatments are required if you are diagnosed with athlete's heart; however, your cardiologist should observe you for a deconditioning period of three months so that they can distinguish between athlete's heart and a more severe condition like cardiomyopathy.
Athlete's heart is not technically considered a medical condition, but it should be monitored closely to ensure that medical conditions with similar symptoms and signs aren't present. If you experience chest pain or your heart measurements fall in a certain range between normal and abnormal, consult a
cardiologist in Tampa
from Ascent Cardiology Group for a stress-free consultation to ensure that your heart health is in peak shape.
Disclaimer: The contents of this website are for general educational purposes only. All content and media on the Ascent Cardiology Group website does not constitute professional medical advice nor is the information intended to replace the services of Ascent Cardiology Group or other qualified medical professionals. If you believe you are having a medical emergency, call 911 immediately.

The content, views, and opinions communicated on this website do not represent the views of Ascent Cardiology Group. Reliance on any information provided by this website is solely at your own risk. Although this website contains links to other medical websites, this is strictly for informational purposes. Ascent Cardiology Group is not responsible nor do they approve of the content featured on any third party linked websites referenced on this website.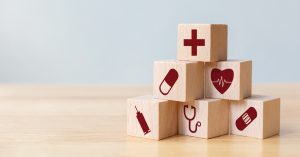 Working long hours, filling up free time, and taking on additional responsibilities is a way of life for Type A
Read More »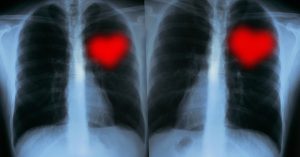 Nuclear cardiology is a subspeciality of general cardiology that involves the use of radioactive substances and advanced medical imaging modalities
Read More »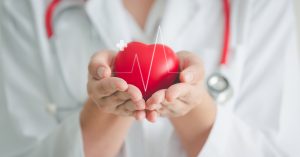 In addition to being the most common type of heart disease, coronary heart disease is the deadliest. In fact, it's
Read More »