Understanding the Signs of Congestive Heart Failure
When oxygen or blood flow to the heart decreases, heart failure can occur. According to the
Centers for Disease Control and Prevention
, 6.5 million Americans experience heart failure on an annual basis. In 2017, heart failure contributed to one in eight deaths. If you have an existing medical condition like coronary artery disease (CAD), high blood pressure, diabetes, obesity, or another heart-related medical condition, the chances of congestive heart failure can greatly increase. In this article, the professionals at Ascent Cardiology Group will discuss the signs of congestive heart failure and your options for treatment. For heart care, schedule an appointment with the best
cardiologist in Tampa Bay
.
The Signs of Heart Failure
The symptoms of heart failure can begin suddenly or be a persistent issue. Signs of heart failure include:
• Wheezing or shortness of breath
• Swelling, especially in the legs, feet, or ankles
• Fatigue or lack of energy
• Struggling to breathe when lying down
• Coughing up phlegm
• Significant weight gain
• Stomach swelling
• Lack of focus or concentration on tasks
• Inability or struggle to exercise
If you are experiencing any of the above symptoms, schedule an appointment with a
cardiologist in Tampa, FL
. For severe chest pain, fainting spells, or a rapid or irregular heartbeat, seek immediate medical attention.
How a Cardiologist Can Help
Heart failure is a common problem for individuals that have experienced other heart-related conditions. Heart failure can be caused by a variety of other heart conditions like coronary artery disease, myocarditis, abnormal heart rhythms, or a problematic valve. Also, both sides of the heart are susceptible to heart failure. Along with mitigating risk factors that increase the chances of heart failure, such as high blood pressure, diabetes, or alcohol and tobacco use, individuals experiencing mild symptoms of heart failure should schedule an appointment with a cardiologist for diagnosis and treatment.
An experienced
cardiologist in Tampa, FL
, will review a patient's medical history, assess their symptoms, and perform tests to assess their heart condition. Some common forms of testing include:
• Physical examinations
• Blood tests
• Stress testing
• Transthoracic echocardiography (TTE) testing
• Chest X-rays
Dedicated to Long-Term Treatment
Patients experiencing the symptoms of a chronic disease like heart failure will need lifelong treatment. A cardiologist will provide patients with a comprehensive treatment plan that aims to improve heart health and mitigate the chances of heart failure. This includes prescribing medications that improve the function of the heart, recommending health-focused lifestyle changes, monitoring the patient's progress, and offering noninvasive and surgical options to effectively treat any issues linked to heart failure.

From accurate diagnosis to effective treatment, a cardiologist can help you detect signs related to heart failure, determine the underlying cause of these symptoms, and develop a comprehensive treatment plan to help prevent or reduce the signs of heart failure.
Disclaimer: The contents of this website are for general educational purposes only. All content and media on the Ascent Cardiology Group website does not constitute professional medical advice nor is the information intended to replace the services of Ascent Cardiology Group or other qualified medical professionals. If you believe you are having a medical emergency, call 911 immediately.

The content, views, and opinions communicated on this website do not represent the views of Ascent Cardiology Group. Reliance on any information provided by this website is solely at your own risk. Although this website contains links to other medical websites, this is strictly for informational purposes. Ascent Cardiology Group is not responsible nor do they approve of the content featured on any third party linked websites referenced on this website.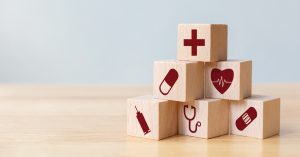 Working long hours, filling up free time, and taking on additional responsibilities is a way of life for Type A
Read More »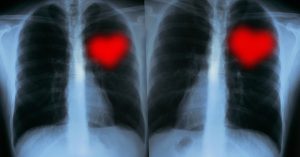 Nuclear cardiology is a subspeciality of general cardiology that involves the use of radioactive substances and advanced medical imaging modalities
Read More »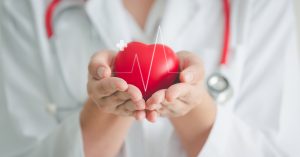 In addition to being the most common type of heart disease, coronary heart disease is the deadliest. In fact, it's
Read More »