The Differences Between Invasive and Interventional Cardiology
For those suffering from coronary artery disease, heart valve disease, or peripheral vascular disease, your best chance for survival is to arm yourself with information on the treatment options available to you. Treatment for these diseases usually consists of tobacco cessation, exercise, dieting, and medications. However, these measures may not be enough to counteract symptoms, leaving surgery as the only remaining option.
In this brief article, we will be discussing the key differences between invasive cardiology and interventional cardiology — two approaches that can have drastically different outcomes for patients. Consult with the
best interventional cardiologist in Tamp
a, Dr. Sachin V. Diwadkar, FACC, FASE, of Ascent Cardiology Group, for any questions regarding your heart health.
Just as the name implies, invasive cardiology consists of using invasive measures to gain access to and diagnose problems in the heart. Angioplasty and stenting are common invasive procedures performed by way of a femoral arterial catheterization. Angioplasty consists of attaching a small balloon to a catheter and guiding it through the femoral artery. This balloon then inflates, pushing plaque against the walls of a clogged vein. Once the vein is open, a stent is placed to deliver medicine to the site and permanently hold the vein open.
The problem with invasive cardiology is that femoral access is gained through the groin area. Complications associated with femoral access through the groin include increased discomfort and long recovery times.
While rare
, pseudoaneurysm, acute limb ischemia, and retroperitoneal bleeding can also occur.
Interventional Cardiology
Like invasive cardiology, interventional cardiology uses a catheter to treat heart disease. However, interventional cardiology is performed by way of a transradial catheterization. Due to a decrease in bleeding complications, discomfort, and recovery time, the radial artery is a superior location to gain access to the heart. Patients that undergo transradial catheterization can be up and walking around immediately following the procedure. The same thing cannot be said for those that undergo an invasive cardiology procedure.
A Difference in Experience
At Ascent Cardiology Group, our goal to provide our patients with a quality of life that may have been unattainable prior to them coming through our doors. We accomplish this goal by combining the latest in minimally invasive techniques with unparalleled training.
Upon completing his residency and fellowship in Cardiovascular Diseases, Dr. Diwadkar completed an additional fellowship in Interventional Cardiology at Tampa General Hospital and University of South Florida-affiliated institutes. When looking for
interventional cardiology in Tampa
, turn to Dr. Diwadkar and the team of cardiologists at Ascent Cardiology Group.
Disclaimer: The contents of this website are for general educational purposes only. All content and media on the Ascent Cardiology Group website does not constitute professional medical advice nor is the information intended to replace the services of Ascent Cardiology Group or other qualified medical professionals. If you believe you are having a medical emergency, call 911 immediately.

The content, views, and opinions communicated on this website do not represent the views of Ascent Cardiology Group. Reliance on any information provided by this website is solely at your own risk. Although this website contains links to other medical websites, this is strictly for informational purposes. Ascent Cardiology Group is not responsible nor do they approve of the content featured on any third party linked websites referenced on this website.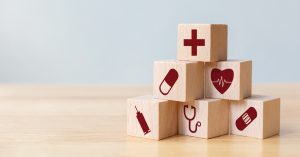 Working long hours, filling up free time, and taking on additional responsibilities is a way of life for Type A
Read More »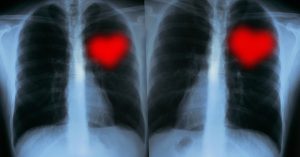 Nuclear cardiology is a subspeciality of general cardiology that involves the use of radioactive substances and advanced medical imaging modalities
Read More »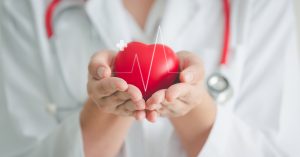 In addition to being the most common type of heart disease, coronary heart disease is the deadliest. In fact, it's
Read More »