Staying Active With Heart Disease
Living with heart disease may require you to make some alterations to your lifestyle, but you can still enjoy being active, so long as you understand how to manage your condition. In fact, exercise is an important component of mitigating the effects of heart disease. Regular physical activity can help you strengthen your heart and keep your blood pressure and cholesterol levels at bay. If you are suffering from heart disease, consult a
cardiologist in Tampa
from Ascent Cardiology Group to see how your exercise regimen can be tailored to your condition.
Your Heart Needs Exercise
Exercise plays an important role in your heart health. From a young age, we are taught that exercise is a vital component of our growth from adolescence to adulthood. This logic doesn't change as you get older. In fact, the importance of exercise is reinforced as time passes, especially when your heart starts to exhibit symptoms of heart disease.

When your heart is strong, there's a reduced chance of you succumbing to chest pain and other symptoms during exercise, which helps you sustain longer periods of increased activity. Other benefits to exercise include reduced blood pressure and cholesterol, weight loss, and strong bones. Those suffering from diabetes can control their blood sugar more effectively by exercising.
Consult a Cardiologist Before You Kick-Off a New Workout Program
Before you start taking on a new exercise regimen, consult a
cardiologist in Tampa, FL
. By doing so, you can make sure that you're staying healthy while staying active. In particular, individuals that have recently undergone a heart procedure or surgery or experienced a heart attack, chest pain or pressure, or shortness of breath should approach exercise deliberately to avoid putting excessive strain on their heart.
When you consult a
cardiologist in Tampa
from Ascent Cardiology Group, an experienced medical professional can tell you which exercises are best for your overall health and provide tips for easing back into an active lifestyle. Some potential recommendations may include:
• Focus on aerobic activities. Your heart and lungs benefit most from exercises that push them to use oxygen. Aerobic activities also improve blood circulation. Try to increase the intensity of these exercises moderately every session.
• Start slowly. Walking, swimming, light jogging, and biking are all examples of exercises that you can perform without worrying about overdoing it.
• Stretch before you start exercising to prevent other injuries. If you pull a muscle in your leg, you might not be able to run comfortably. If you can't perform the exercise, your heart won't benefit.
• If you start to get tired or feel you are experiencing heart symptoms, take a break and cool down.
• Wear the proper clothing and footwear during exercise.
• Pay attention to the weather. If it's hot, exercise in the morning or in the evening. If it's cold or snowy, exercise inside. Working out in freezing temperatures is ill-advised for those with heart disease.
• Supplement your aerobic exercises with resistance weight training, which helps you improve your strength and muscular elasticity.
Don't let heart disease stop you from enjoying the things you most love to do. Whether you're an avid fishermen, skilled gardener, or former marathon winner, you deserve to take part in the activities that make you happy. At Ascent Cardiology Group, we help patients overcome their heart-related ailments by guiding them through a comprehensive treatment program that uses the latest diagnostic procedures and noninvasive treatments to improve patient comfort and minimize side effects.
Disclaimer: The contents of this website are for general educational purposes only. All content and media on the Ascent Cardiology Group website does not constitute professional medical advice nor is the information intended to replace the services of Ascent Cardiology Group or other qualified medical professionals. If you believe you are having a medical emergency, call 911 immediately.

The content, views, and opinions communicated on this website do not represent the views of Ascent Cardiology Group. Reliance on any information provided by this website is solely at your own risk. Although this website contains links to other medical websites, this is strictly for informational purposes. Ascent Cardiology Group is not responsible nor do they approve of the content featured on any third party linked websites referenced on this website.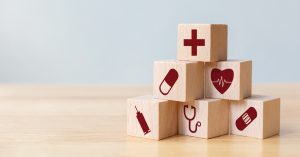 Working long hours, filling up free time, and taking on additional responsibilities is a way of life for Type A
Read More »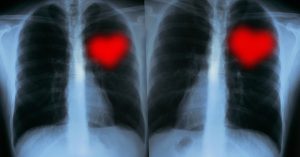 Nuclear cardiology is a subspeciality of general cardiology that involves the use of radioactive substances and advanced medical imaging modalities
Read More »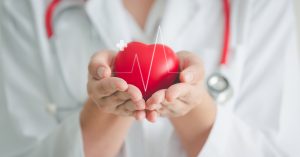 In addition to being the most common type of heart disease, coronary heart disease is the deadliest. In fact, it's
Read More »