Identifying Women's Heart Attack Symptoms
Many people don't realize that heart attack symptoms in men and women can be quite different. While both sexes typically experience chest pain, women are more likely to experience other adverse symptoms like shortness of breath and nausea. Every person's experience with a heart attack will be slightly different, so it's important to stay educated about the general warning signs of a heart attack as well as the sex-specific symptoms.
If you think you are having a heart attack, it's imperative that you call 911 immediately. In the case of a heart attack, be proactive and don't hesitate to get the assistance you need. Every minute counts during a heart attack, and preserving these minutes could, in turn, save years of your life. Women's symptoms are often underreported, so it's imperative that you familiarize yourself with these symptoms to effectively identify a potential heart attack.
If you've been experiencing discomfort in your chest, shortness of breath, or a general feeling of uneasiness, consult a
cardiologist in Tampa, FL
, from Ascent Cardiology. Dr. Sachin V. Diwadkar, FACC, FASE, of Ascent Cardiology utilizes the latest non-invasive cardiovascular procedures to help improve patients' heart health while minimizing discomfort and side effects.
Women who experience any of the following symptoms should call 911 immediately:

• Feelings of fullness, pressure, or a squeezing sensation in the center of your chest lasting more than a few minutes or occurring irregularly over a period of time.

• Persistent aches or discomfort in one arm or both arms, as well as the back, neck, jaw, or stomach.

• Sudden shortness of breath accompanied (or unaccompanied) by chest discomfort. Cold sweat, nausea, or lightheadedness.

Remember, women are just as likely to experience the most common heart attack symptom — chest pain — as men; however, they are generally more likely to experience the symptoms listed above, too.
Don't Take Chances with Your Heart Health
In some cases, women may dismiss these symptoms as they can be indicative of less severe conditions like acid reflux or the flu. Some women may even attribute these symptoms to aging. While these conditions could lead to these types of symptoms, it's not a chance you should be taking. Heart attacks occur every 43 seconds, so they're not as rare as you might think. Take this into consideration when you're experiencing one or more of the symptoms listed above, and remember that even mild symptoms can indicate the onset of a heart attack.
The best way to thwart a heart attack from happening in the first place is to find out if you're at risk by consulting a
cardiologist in Tampa
. Your cardiologist can give you accurate insight about the state of your cardiovascular health and provide suggestions to help you prevent a heart attack from happening. Some common suggestions include quitting smoking and partaking in a simple, daily exercise routine. Healthy eating habits also go a long way to preserve your heart health.
Disclaimer: The contents of this website are for general educational purposes only. All content and media on the Ascent Cardiology Group website does not constitute professional medical advice nor is the information intended to replace the services of Ascent Cardiology Group or other qualified medical professionals. If you believe you are having a medical emergency, call 911 immediately.

The content, views, and opinions communicated on this website do not represent the views of Ascent Cardiology Group. Reliance on any information provided by this website is solely at your own risk. Although this website contains links to other medical websites, this is strictly for informational purposes. Ascent Cardiology Group is not responsible nor do they approve of the content featured on any third party linked websites referenced on this website.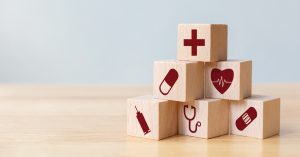 Working long hours, filling up free time, and taking on additional responsibilities is a way of life for Type A
Read More »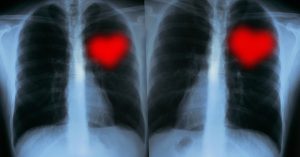 Nuclear cardiology is a subspeciality of general cardiology that involves the use of radioactive substances and advanced medical imaging modalities
Read More »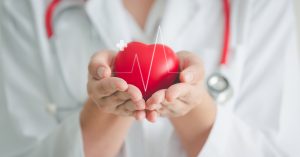 In addition to being the most common type of heart disease, coronary heart disease is the deadliest. In fact, it's
Read More »