Heart Murmurs: When to Relax and When to Consult a Cardiologist
As defined by the
National Heart, Lung, and Blood Institute
, a heart murmur is "an unusual sound heard between heartbeats." It is the "whooshing" or "swishing" sound that is often present in childhood or during pregnancy and usually nothing to be alarmed about. However, a heart murmur may be indicative of an underlying condition. Below, we discuss when you should consider consulting a
cardiologist in Tampa Bay
regarding your heart murmurs. If you are ever concerned with your heart health, schedule an appointment with Ascent Cardiology Group.
Signs of an Abnormal Heart Murmur
If you have heart murmurs, you likely aren't experiencing any noticeable symptoms at all. This just means that your heart murmurs are likely harmless. As mentioned, heart murmurs can be present in growing children and expecting mothers, but they can also emerge as a result of exercise, fever, or a growth spurt during adolescence. However, if your heart murmur is the result of a serious condition, you may be experiencing some of the following symptoms:

• Bluish skin, fingertips, or lips
• Chest pain
• Decreased appetite
• Difficulty breathing
• Dizziness
• Enlarged liver or neck veins
• Lightheadedness
• Persistent cough
• Rapid weight gain
Should I See a Cardiologist?
If you are experiencing any of the above symptoms, you should consult the
best cardiologist in the Tampa Bay area
. It may be nothing, or it may be something serious. You'll never know until you consult a medical professional – it is always better to be safe than sorry when it comes to your heart health. Only a cardiologist has the expertise to accurately diagnose your condition and determine if your heart murmurs are harmless or harmful. While a simple listen through a stethoscope is usually enough to detect heart murmurs, our team of cardiologists can employ a number of techniques to discover the underlying cause, including X-rays, echocardiogram, or cardiac catheterization.
Turn to the Cardiologists at Ascent Cardiology Group
While heart murmurs are usually harmless, they may be a sign of a congenital heart defect, heart valve issues, endocarditis, or rheumatic fever — conditions that can permanently damage the heart. In the event that your heart murmur a sign of something serious, you'll want the
best cardiologist in the Tampa Bay area
on your side. Under the esteemed leadership of Dr. Sachin Diwadkar, FACC, FASE, our team of board-certified cardiologists are prepared to help you in any way possible. Whether your heart murmur is harmless or not, you can benefit from seeing a cardiologist that will put your heart health first and ensure that it continues pumping properly for years to come.
Disclaimer: The contents of this website are for general educational purposes only. All content and media on the Ascent Cardiology Group website does not constitute professional medical advice nor is the information intended to replace the services of Ascent Cardiology Group or other qualified medical professionals. If you believe you are having a medical emergency, call 911 immediately.

The content, views, and opinions communicated on this website do not represent the views of Ascent Cardiology Group. Reliance on any information provided by this website is solely at your own risk. Although this website contains links to other medical websites, this is strictly for informational purposes. Ascent Cardiology Group is not responsible nor do they approve of the content featured on any third party linked websites referenced on this website.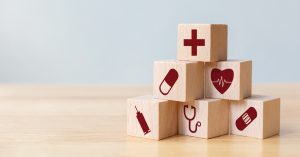 Working long hours, filling up free time, and taking on additional responsibilities is a way of life for Type A
Read More »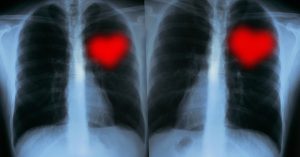 Nuclear cardiology is a subspeciality of general cardiology that involves the use of radioactive substances and advanced medical imaging modalities
Read More »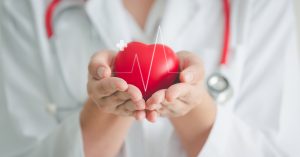 In addition to being the most common type of heart disease, coronary heart disease is the deadliest. In fact, it's
Read More »