Cardiomyopathy: the Precursor to Heart Failure
Cardiomyopathy refers to a range of diseases that affect the heart. Symptoms can vary greatly from patient to patient, and in some cases, an individual may not experience any symptoms despite the onset of cardiomyopathy. The early signs of cardiomyopathy can be subtle yet telling — sudden breathlessness in the middle of the night, swelling in the ankles, uncharacteristic fatigue. You might feel inclined to blame it on the stress of work or a subpar diet, but unless you consult a
Tampa Bay heart doctor
to diagnose your condition, you'll never truly know if cardiomyopathy is at the root of your symptoms.
At Ascent Cardiology Group, we recognize that any medical condition affecting the heart should be addressed in its earliest stages to prevent further damage to this vital organ. Individuals with cardiomyopathy may not exhibit symptoms during the early stages; however, if left untreated, cardiomyopathy can lead to heart failure, a potentially fatal condition. Don't be afraid to seek help for your heart problem. The
best heart doctor in Tampa Bay
, Dr. Sachin V. Diwadkar, FACC, FASE, of Ascent Cardiology Group, is standing by to answer all of your questions about cardiomyopathy.
Common Types of Cardiomyopathy
No two people will experience the exact same symptoms from cardiomyopathy. A patient's age, medical history, genetics, and lifestyle can all play a role in the development of cardiomyopathy. The most common types of cardiomyopathy are dilated cardiomyopathy, hypertrophic cardiomyopathy, and restrictive cardiomyopathy.

Dilated cardiomyopathy occurs when the left ventricle becomes dilated and loses the ability to efficiently pump blood from the heart to the rest of the body. Hypertrophic cardiomyopathy is the result of heart muscle that has become too thick, making it difficult to pump blood efficiently. When the heart muscle loses elasticity and starts to become stiff, it is known as restrictive cardiomyopathy. There is also a form of cardiomyopathy referred to as arrhythmogenic right ventricular dysplasia; however, this type of cardiomyopathy is much rarer as it is typically the result of genetic mutations.
Remember, not all patients with cardiomyopathy will experience noticeable symptoms. But as this condition advances, the likelihood of symptoms will increase. Furthermore, symptoms that are left untreated will typically grow more severe over time. Common symptoms include:

• Bloating caused by fluid buildup in the abdomen
• Bouts of coughing when lying down
• Breathlessness during periods of activity and rest
• Fainting
• Hard or rapid heart beats
• Sudden dizziness or lightheadedness
• Swelling of the legs, ankles, and feet
• Uncomfortable chest pressure
There are many potential causes of cardiomyopathy, including high blood pressure, connective tissue disorders, heart valve problems, damaged heart tissue, and metabolic disorders. Certain lifestyle decisions can also lead to cardiomyopathy. For example, smoking, drinking, using cocaine or other amphetamines, and anabolic steroids have all been linked to cardiomyopathy. Other causes are completely out of an individual's control, like pregnancy complications. A
Tampa Bay heart doctor
can help you diagnose the root of your issue to help effectively treat cardiomyopathy and other related diseases or disorders.
Manage Cardiomyopathy With a Tampa Bay Heart Doctor
Living with cardiomyopathy doesn't have to limit your quality of life. At Ascent Cardiology Group, it is our goal to help patients overcome their heart-related condition using the latest treatment modalities designed to provide patients with low-risk, long-term solutions. Whether your condition requires medication, a surgically implanted device (i.e. implantable cardioverter-defibrillator [ICD], ventricular assist device [VAD], or pacemaker), nonsurgical procedures, or surgery (i.e., septal myectomy), our experienced team of cardiologists is standing by to guide you every step of the way.
Disclaimer: The contents of this website are for general educational purposes only. All content and media on the Ascent Cardiology Group website does not constitute professional medical advice nor is the information intended to replace the services of Ascent Cardiology Group or other qualified medical professionals. If you believe you are having a medical emergency, call 911 immediately.

The content, views, and opinions communicated on this website do not represent the views of Ascent Cardiology Group. Reliance on any information provided by this website is solely at your own risk. Although this website contains links to other medical websites, this is strictly for informational purposes. Ascent Cardiology Group is not responsible nor do they approve of the content featured on any third party linked websites referenced on this website.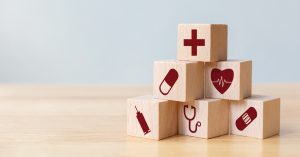 Working long hours, filling up free time, and taking on additional responsibilities is a way of life for Type A
Read More »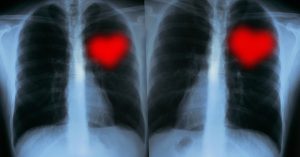 Nuclear cardiology is a subspeciality of general cardiology that involves the use of radioactive substances and advanced medical imaging modalities
Read More »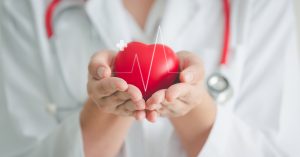 In addition to being the most common type of heart disease, coronary heart disease is the deadliest. In fact, it's
Read More »